MONTHLY SERVICE CONTRACT
FOR THE HOME
Honey Do Professionals offers a monthly maintenance service to take care of your household maintenance needs.
MONTHLY SERVICE CONTRACT
FOR THE OFFICE
Honey Do Professionals offers a monthly maintenance service to take care of  maintenance needs in the office. 
No job is too small for us!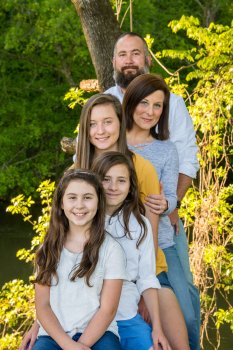 We are a family owned and operated business, with the desire to take the stress out of home and office maintenance. We understand that trust takes time and we are willing to prove that our service will be a cost effective solution for you, whether it be at your house or office.
WHAT DO OUR CUSTOMERS HAVE TO SAY?
"
I am comfident that, if I am incapable or unavailable, my wife can depend on assistance from a dedicated, reliable professional. Marcus also has a caring, Christian approach reflected in his work. Honey Do Professional's monthly maintenance service is offered at a reasonable price, for this peace of mind!
"
Lee and Judy London
CUSTOMER
"Thanks Marcus Strickland for taking care of all of those household jobs we can no longer do ourselves (or shouldn't do!). Not to mention, we are proud to call you a friend!"
Linda and John Kociaba
CUSTOMER
"Marcus, I was thrilled with your "Honey Do" visit to my home. Your knowledge and servant's heart will be a blessing to many. I look forward to working with you on some future repairs and projects. Thank you!"
Sandy Deljudice Reid
Customer
"I was selling a home last year and it needed some improvements made before it sold. I recieved Marcus' name and number on a FB post of mine. As soon as I contacted HDP, they scheduled an appointment to meet to go over everything. Withing a week, HDP had all the work done. Now, I use HDP at my new home for all of my improvements and repairs. I have complete trust in this company, which I think is hard to find these days. Marcus brings all of my "ideas" to life. The finished product is always even more beautiful than I had originally imagined."
Jamie Johnson
customer
"Marcus did a great job for me. Arrived on time as promised, immediately fixed my repair job. he was was polite, and very professional. Great guy and a great business. I can't say enough good stuff about him. Will use him again soon."
Rick Hamm
customer
"Highly competent, timely with their service, honest, with reasonable prices. Not sure that combination can be beaten."
Tom Young
Customer
"Honest, great work, and respectable. Let them take some work off your schedule."
Brad T Young
Customer
"If you're in need of maintenance around your home and you want someone who is honest, hardworking, and reasonable then Marcus Strickland is your man!!! Honey Do Professionals is the bomb and you will not be disappointed!"
Sandra Spilman
Customer
Please fill in the form below to ask us a question or to request a quote. A member from our team will respond as quickly as possible. We are always glad to schedule a meeting with you, which will serve to evaluate your specific needs, answer any questions, ultimately giving you a personalized and competitive quotation.